An ideal task light for all medical
environments where illumination is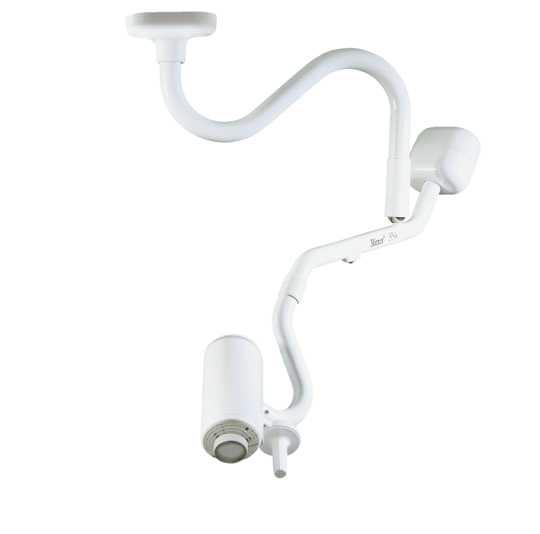 required for external examinations
and procedures. Designed with a
color temperature of 4,200K to
provide a whiter light and a true
representation of tissue color.
Features a built-in fan, an easy to
adjust dimmer lever that controls
the amount of light, and a
adjustable spot size, fully
autoclavable handle. Durable,
dependable, easy to clean and care
for, and it looks good too.
ItemNo Line Item Description
354-025 Single light, 8' ceiling
354-028 Single light, 9' ceiling
354-031 Dual light, 8' ceiling
354-034 Dual light, 9' ceiling
Ritter 355 Minor Surgery Light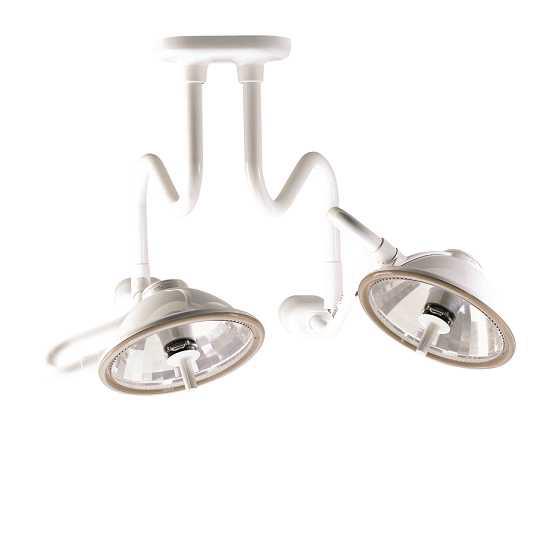 The Ritter 355 Procedure Light is
the perfect balance between
quality and affordability. And,
speaking of balance, it's
counterbalanced to provide precise
positioning without drifting. Less
than 2½ pounds of force easily
maneuvers the light to the desired
position. Available in five-caster and
single or dual ceiling mount
versions. Other features include a
large pattern size with an even
distribution of light throughout,
unsurpassed shadow control and
superior foot-candle illumination.
· Available in single or dual
with ceilings ranging from
distribution of light with
· Fully autoclavable handle
· A truer color temperature
ItemNo Line Item Description
355-025 Single light, 8' ceiling
355-028 Single light, 9' ceiling
355-031 Dual light, 8' ceiling
355-034 Dual light, 9' ceiling
Green Series™ Medical Exam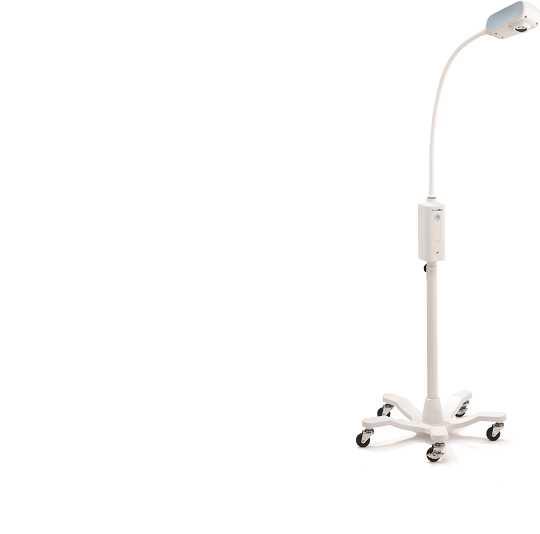 • Whiter, Brighter Light:
5,500 degree Kelvin white
LEDs provide the caregiver
with a superior, white light
that provides true tissue
• Greener: Among the first
due to the elimination of
control, plus an optional
disposable sheath reduces
the risk of infections due
ItemNo Line Item Description
44400 GS 300 General Exam Light with Mobile
44410 GS 300 General Exam Light with
44600 GS 600 Minor Procedure Light with
44610 GS 600 Minor Procedure Light with
44900 GS 900 Procedure Light with Mobile
44900-C GS 900 Procedure Light with Ceiling
44910 GS 900 Procedure Light with Wall Mount
44950 Mobile Stand for GS 900 Procedure Light
48810 GS Exam Light IV with Table/Wall Mount
48950 Mobile Stand for GS Exam Light IV
48955 Table/Wall Mount for GS Exam Light
52630 Sheath for GS 600/GS 900 (50/box, 5
52640 Disposable Sheath for GS Exam Light IV
Exam Room Equipment & Furniture