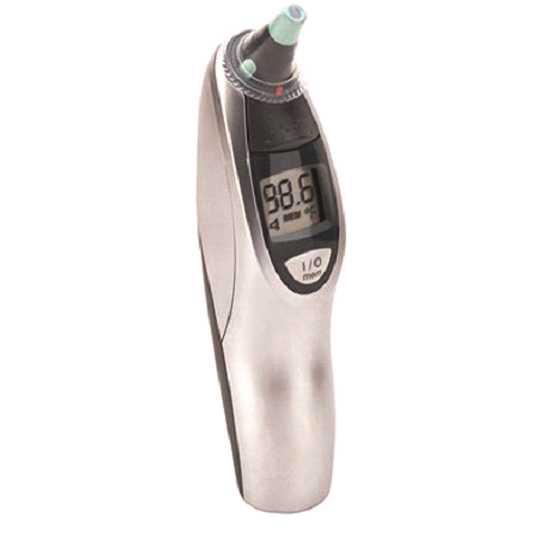 Ear temperatures you can trust.Welch Allyn® offers the simple,
accurate solution for your thermometry testing needs. The
Braun Thermoscan PRO 4000 ear thermometer incorporates a
new and improved measurement technology. The new
ergonomic design provides a small profile which is
comfortable to hold. Built-in safeguards reduce the risk of cross-
contamination. Patients of all ages and types appreciate the
quick, non-invasive test procedure.
• Wide range of temperature measurement (68°F -
• Last temperature recall.
• Fahrenheit or Celsius toggle.
• Probe cover sensor offers cross-contamination
• 5,000 reading with 2 lithium batteries.
• Security configurations are available for anti-theft.
• 3-year limited warranty
ItemNo Line Item Description
04000-200 Thermoscan PRO 4000 Thermometer
04000-300 Thermoscan PRO 4000 with Security Wall
04000-400 Thermoscan PRO 4000 w/Security Roll
05075-005 Diposable Probe Covers (5,000)
05075-800 Disposable Probe Covers (800)
Welch Allyn® SureTemp® Plus
Welch Allyn®'s new SureTemp® Plus
combines the speed of ear thermometry
with the accuracy and reliability of
traditional oral thermometry. You can take
fast, four-second oral temperatures, 10-
second pediatric axillary and rectal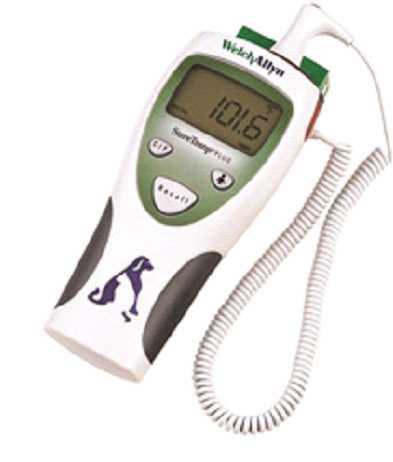 temperatures, and 15-second adult axillary
• Accurate to within +/- 0.2° F
• Interchangeable, removable
probe wells to reduce the risk of
• Large LCD display that can display
temperatures in Fahrenheit or
• Last temperature recall
• Convenient storage for 25 probe
• Takes approximately 6000
readings on 3 AA batteries
ItemNo Line Item Description
01690-200 SureTemp® Plus 690 Thermometer, Oral
Probe with Oral Probe Well
01690-400 Thermometer with Wall Mount
02892-000 Rectal Probe and Well (4 FT)
05031-101 Probe Covers, 1000/bx
ADC-American Diagnostic Corporation
The Adtemp™ 424 measures core
temperature instantly from the ear
reliably and accurately. Offering a
range of 89.6°F-108°F ±4°F or 32°C-
42.2°C ±2°C depending on the scale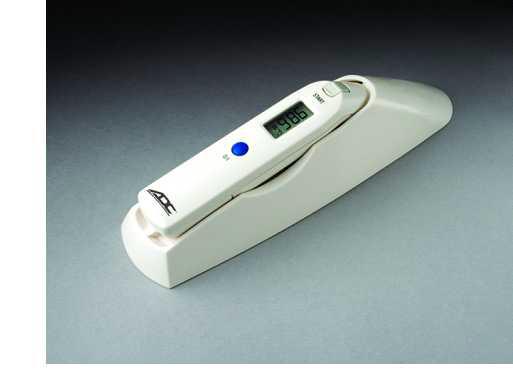 selected. The 424 uses cost effective
probe covers making it ideal for the
pediatric office. The large backlit
5mm display is easy to read. The
compact (5" long, 1.9 oz.) ergonomic
design fits comfortably in operator's
hand and patient's ear. 12 reading
memory. Complete with litium
battery, storage caddy, supply of 20
probe covers and operating
ItemNo Line Item Description
424 Infrared ear thermometer, each
425-40 Probe covers, 40/bx