Agglutination Slide Tests
Color change latex for the detection of
Rheumatoid Factor in Serum.
ItemNo Line Item Description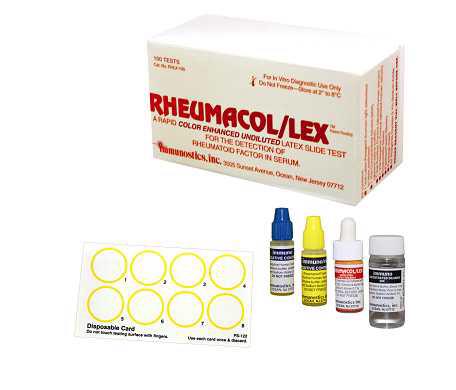 Color change hemagglutination test for
the detection of Rheumatoid Factor in
ItemNo Line Item Description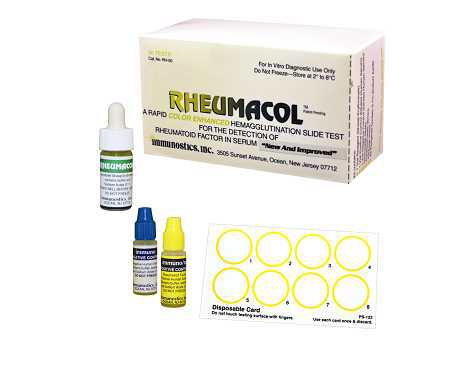 A color enhanced, easy-to-read, latex
slide test for the presence of coagulase
and Protein-A associated with
ItemNo Line Item Description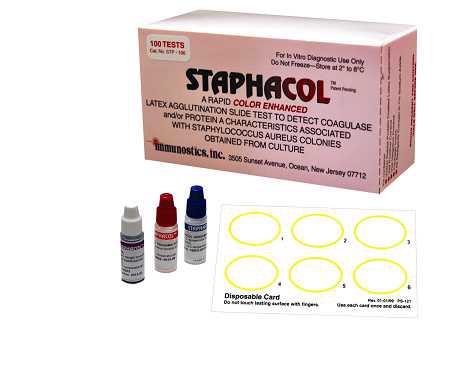 Immunoassay for the rapid detection
of IgM heterophile antibodies in acute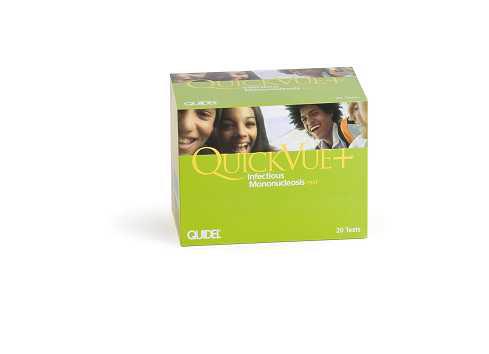 phase infections. A plus/minus result
can be seen in about 5 minutes. This
IgM specific test has no age
restrictions. >98% sensitivity; > 99%
specificity; >99% agreement with slide
hemagglutination and EIA. Room
temperature storage. CLIA waived for
whole blood, Moderately Complex
when using serum or plasma.
ItemNo Line Item Description
20205 QuickVue+® Infectious Mononucleosis,
J & J Clinical Diagnostics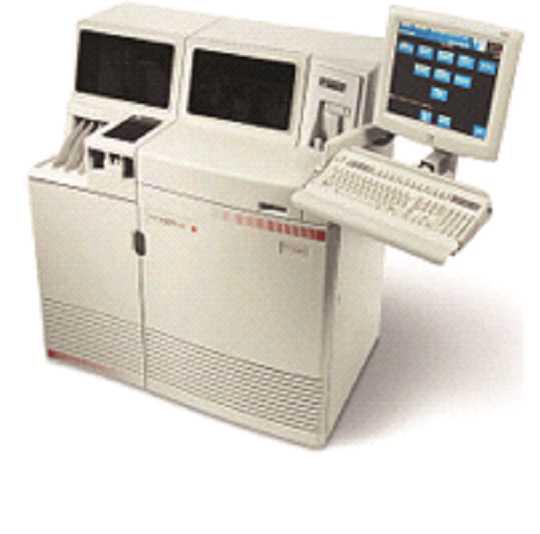 The VITROS® 350 Chemistry
System offers easy operation,
training.Whether you use it as a
primary, STAT, or back-up to the
powerful VITROS 5,1 FS, the
VITROS 350 Chemistry System will
get the job done right the first time.
It's that simple. You know that
VITROS® Systems are efficient,
dependable, and easy-to-use. The
VITROS® 350 comes complete with
enhanced throughput, a broad
ergonomic design. Boost your
productivity and reduce costs with
the system that delivers the right
ItemNo Line Item Description
350 VITROS® 350 Chemistry System
EasyLyte Electrolyte Analyzer
The EasyLyte measures Na, K, CL, Li, Ca and pH on whole
blood, plasma, serum and urine (excluding lithium) samples.
Automatic calibration. Complete internal QC software is
included. Each analyzer (excluding calcium) is available with a
24 position autosampler. Besides containing all calibrating
solutions, the Modular Solutions Pack collects all sample waste
material, minimizing exposure.
ItemNo Line Item Description
2001-Easylyte EasyLyte Na/K Analyzer
2104 Tubing for Easylyte, pkg
2109 Solutions Pak Kit, kit
2111 Urine Diluent, 500ml, bottle
2112 Solution Pak, NA/K/CL
2115 Solution Pak, NA/K/LI
2120 Solution Pak, NA/K, 800ml, kit
2121 Solution Pak, NA/K/CC, kit
2258 Membrane Assembly, each
2309 Wash Solution, 50ml, bottle
2492 Internal Fill Solution ,each
2541 Printer Paper for 4312-2001, pkg
2572 Trouble Shooting Kit
2814 Quality Control Kit, 2x15ml