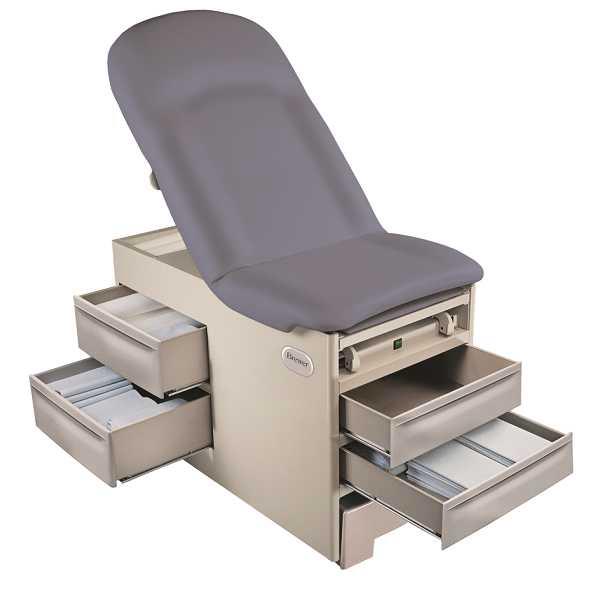 TM Exam Table delivers safety, comfort and
TM Exam Table offers the largest, most
secure step with a stable four leg design that tucks away
easily. It also features the largest storage capacity available
with patented pass-through side drawers that allow right or
left access for convenient room set-up and ease of use. Features of the Access
• Stable, four leg step design
• Largest storage capacity patented pass-through side
drawers allowing left or right access
• Convenient table paper storage for up to six
• Comfortable bolstered support upholstery with easy
to clean surface; seamless design
• Pneumatic backrest for safe, easy patient positioning
• Extendable, adjustable ergonomic stirrups
• Hospital-grade duplex electrical outlets
• 15 standard upholstery color options-Custom colors
• Weight capacity: 500 lbs.
• Certifications: UL listed
ItemNo Line Item Description
5000 Brewer Access™ Exam Table
5001 Access™ Exam Table with Pelvic Tilt and
Bariatric Hi-Lo Treatment Table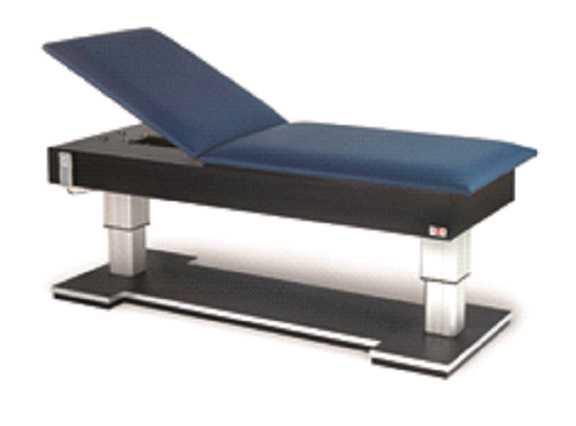 • Extra-wide 32" top accommodates larger patients up
• Power height motorized elevation from 20"
wheelchair height to 29" high.
• Two direct-drive synchronized lift actuators provide
• Motorized Power Backrest elevates 0 to 75 degrees
for ease of patient positioning.
• Convenient Hand Control operation
• 2" High-Density urethane foam top for patient
• Black laminate frame and base plate, with aluminum
• Choice of 18 standard vinyl colors
• Options: 27 - Paper Dispenser & Cutter Combo
ItemNo Line Item Description
4795 Bariatric Hi-Lo Treatment Table with
Power Backrest, 78" x 32" x 20"-29"
Bariatric Treatment Table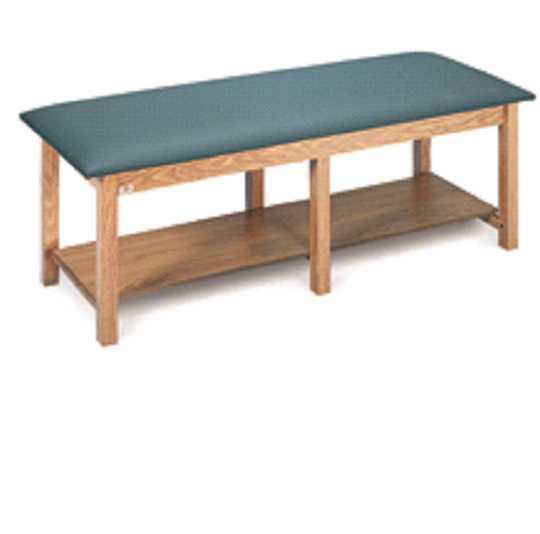 • (6) High pressure laminate
legs and a sturdy plywood
• H-Brace with full width
• 2" High Density urethane
• 600 lbs. patient weight
ItemNo Line Item Description
4086 Bariatric Treatment Table
Exam Room Equipment & Furniture