Ritter 244 Bariatrics Treatment
With an 850 pound patient weight capacity, the Ritter 244 is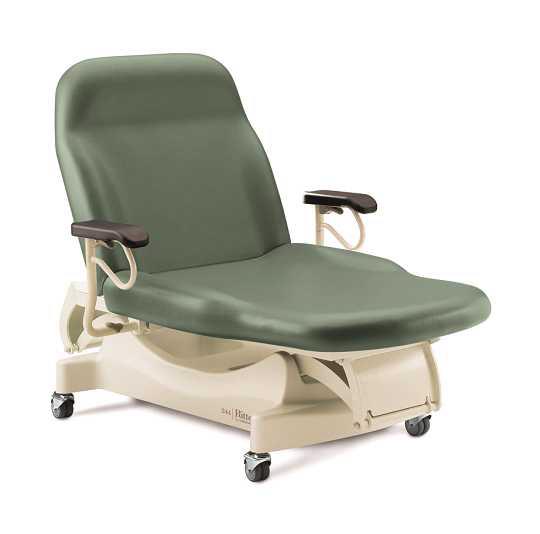 ready, willing, and able to safely lift your special needs patients
time and time again. By lowering the seat to 18 inches, the
Ritter 244 performs this sometimes difficult task. It becomes a
very simple routine requiring minimal assistance from you and
your staff. The patient's dignity is maintained and the
likelihood of injury is greatly reduced, thus providing efficient
patient care. The Ritter 244 raises the seat to a height of 34
inches, effectively bringing the patient to you while helping
minimize the stress and strain on your back. By having the
patient in the right position, the exam can be completed
properly and efficiently. The Ritter 244 features a 32-inch wide
seat that offers unsurpassed patient comfort and support for
your special needs patients. The seamless design of the
upholstery looks great and offers an easy-to-clean surface. The
thick foam padding with built-in pillow provides the comfort
your patient deserves. Available in 8 standard Ritter colors.
ItemNo Line Item Description
244 Bariatrics treatment table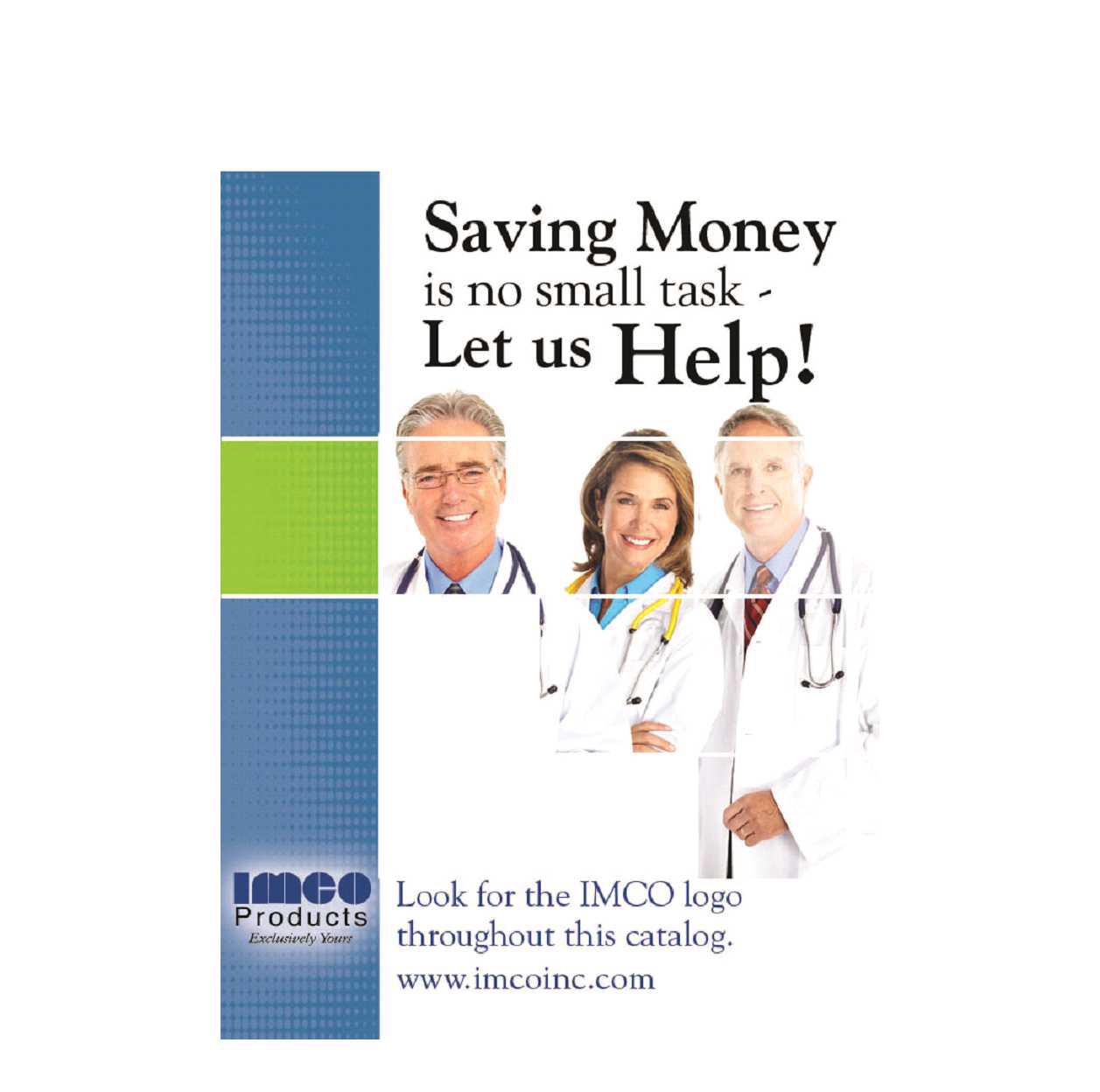 Bariatric Hi-Lo Treatment Table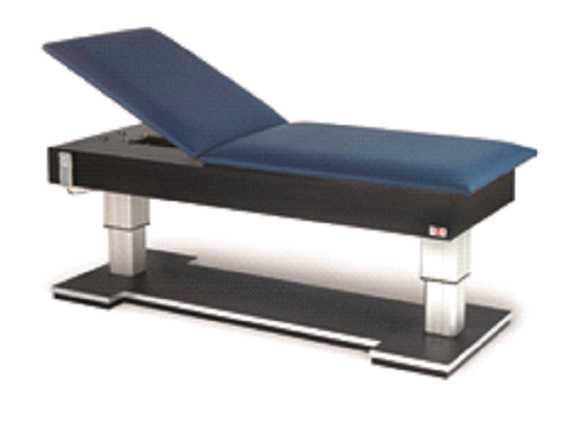 • Extra-wide 32" top accommodates larger patients up
• Power height motorized elevation from 20"
wheelchair height to 29" high.
• Two direct-drive synchronized lift actuators provide
• Motorized Power Backrest elevates 0 to 75 degrees
for ease of patient positioning.
• Convenient Hand Control operation
• 2" High-Density urethane foam top for patient
• Black laminate frame and base plate, with aluminum
• Choice of 18 standard vinyl colors
• Options: 27 - Paper Dispenser & Cutter Combo
ItemNo Line Item Description
4795 Bariatric Hi-Lo Treatment Table with
Power Backrest, 78" x 32" x 20"-29"
Bariatric Series Blood Drawing
Clinton's Bariatric Blood Drawing
accommodate larger patients easily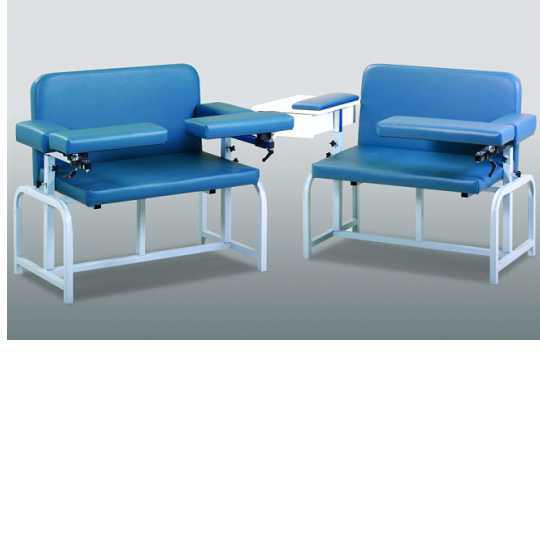 and comfortably. They have extra
width and depth and an extra
center support on the frame and
have a load capacity of 700 lbs. As
with other Clinton blood drawing
chairs, bariatric models feature
comfortable padded, adjustable,
flip arms and armrest, 2" padded
seat and back, all-welded powder
coated frame and tough, easy-
clean, knit-backed vinyl upholstery.
ItemNo Line Item Description
6000B-F Bariatric Blood Chair with 2 Adjustable
6000B-FD Bariatric Blood Chair with Drawer and