Georgia-Pacific Professional
Compact® Coreless Bathroom
High capacity rolls decrease service intervals, reduce the risk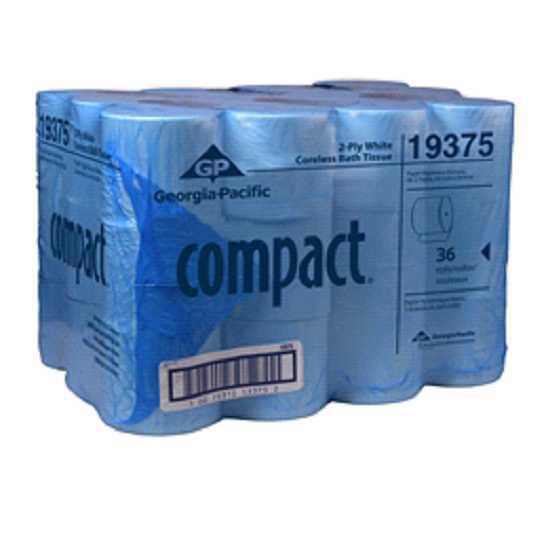 of run out, have 95% less packaging waste, and require half
the storage space versus standard bathroom tissue.
ItemNo Line Item Description
19375 Georgia-Pacific Compact® White
Coreless 2-Ply Bathroom Tissue, 36 Rolls
@ 1,000 Sheets, 36000 Sheets, Sheet
Kimberly-Clark Corporation
Kleenex® Facial and Bath Tissue
ItemNo Line Item Description
17713 Kleenex® Cottonelle Bath Tissue, 2-ply
Sheets, 505 Sheets per roll
21400 Kleenex® Facial Tissues, 100 shts/bx, 36
21606 Kleenex® Facial Tissue, 125 shts/bx, 48
ItemNo Line Item Description
343080 2-Ply Toilet Tissue, 500 Sheets, 96 rolls/cs
343160 1-Ply Toilet Tissue, 1000 Sheets, 96
Rubbermaid Commercial Products
Cleaning Cart with Zippered
Collect waste and transport tools
for efficient cleaning. Smooth, easy-
to-clean surface. Zippered bag for
easy trash removal. Non-marking 8"
(20.3 cm) wheels and 4" (10.2 cm)
casters. Optional locking
compartment to keep cleaning
ItemNo Line Item Description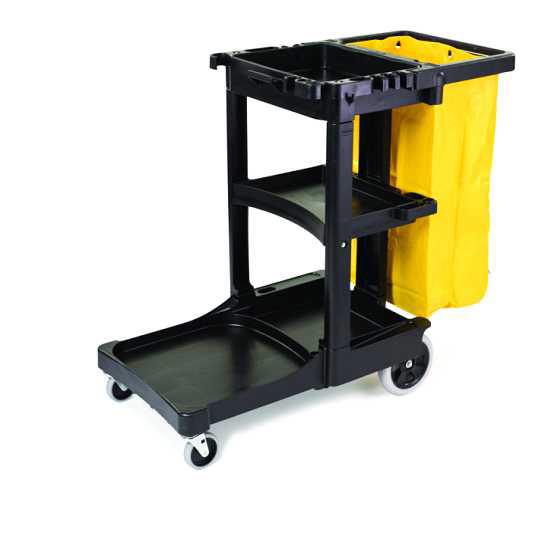 6173-88 BLA Cleaning Cart with Zippered Yellow Vinyl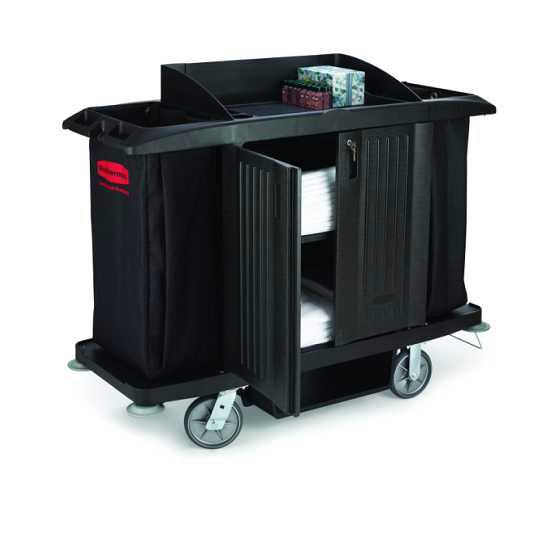 A complete system solution for
housekeeping. Commercial grade
molded construction with 8" (20.3
cm) non-marking wheels and
locking brakes. Available with or
without doors. Hooded and non-
hooded models available. Standard
equipment includes vinyl bag,
bumpers, vacuum holder and
under deck shelf. Full size cabinet
offers exceptional storage space
and optional adjustable middle
shelf. Optional accessories
ItemNo Line Item Description
6189 BLA Full Size Housekeeping Cart
6191 BLA Full Size Housekeeping Cart with Doors
MetriMist® Natural Aromatic
The biodegradeable air deodorizer eliminates offensive

odors by cleaning the air, not masking the smell. The
environmentally friendly alternative to aerosol air
ItemNo Line Item Description
10-1151 1 ounce spray, 100 btls/cs
10-1158 8 ounce spray, 12 btls/cs
Chrome plated steel. Three rubber wheel ball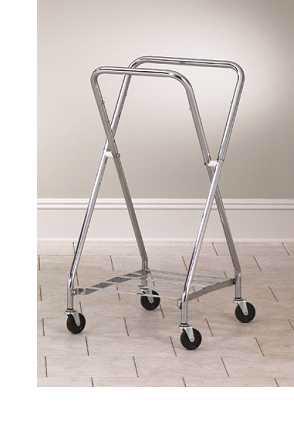 bearing casters. Bag support bars.
ItemNo Line Item Description